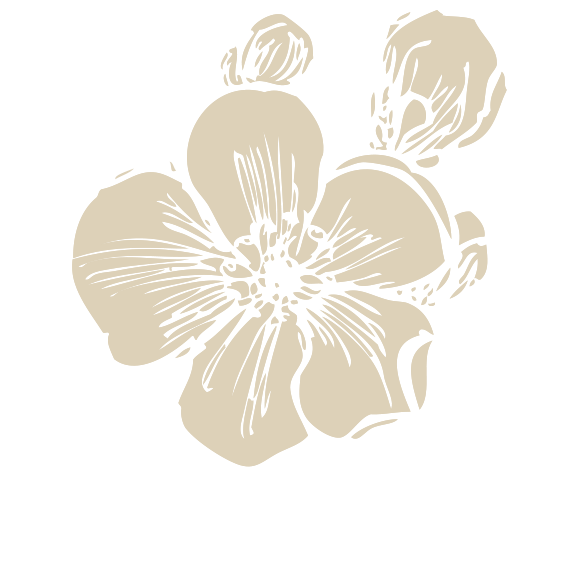 This interactive app will provide supplemental information for the documentary. It will feature Daxiong - his story, his art concepts, and drawings. In addition, it will help viewers get to know the characters who are featured in the documentary. The Eternal Spring Cinematic App will be launching on iOS simultaneously with the Documentary (Fall 2020). It will also be the future home of the Documentary, allowing users to have access to the full feature.
Now available for download at: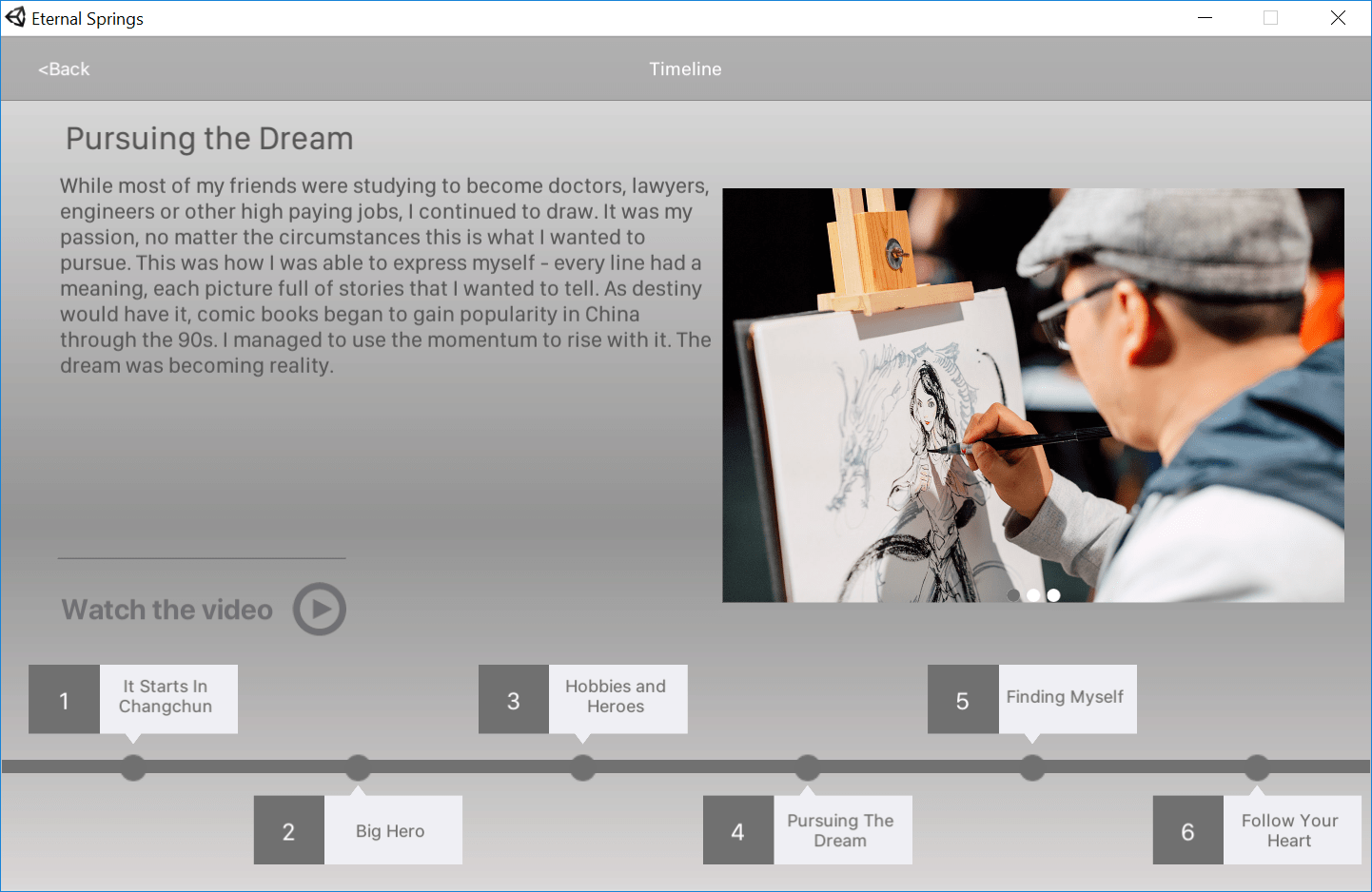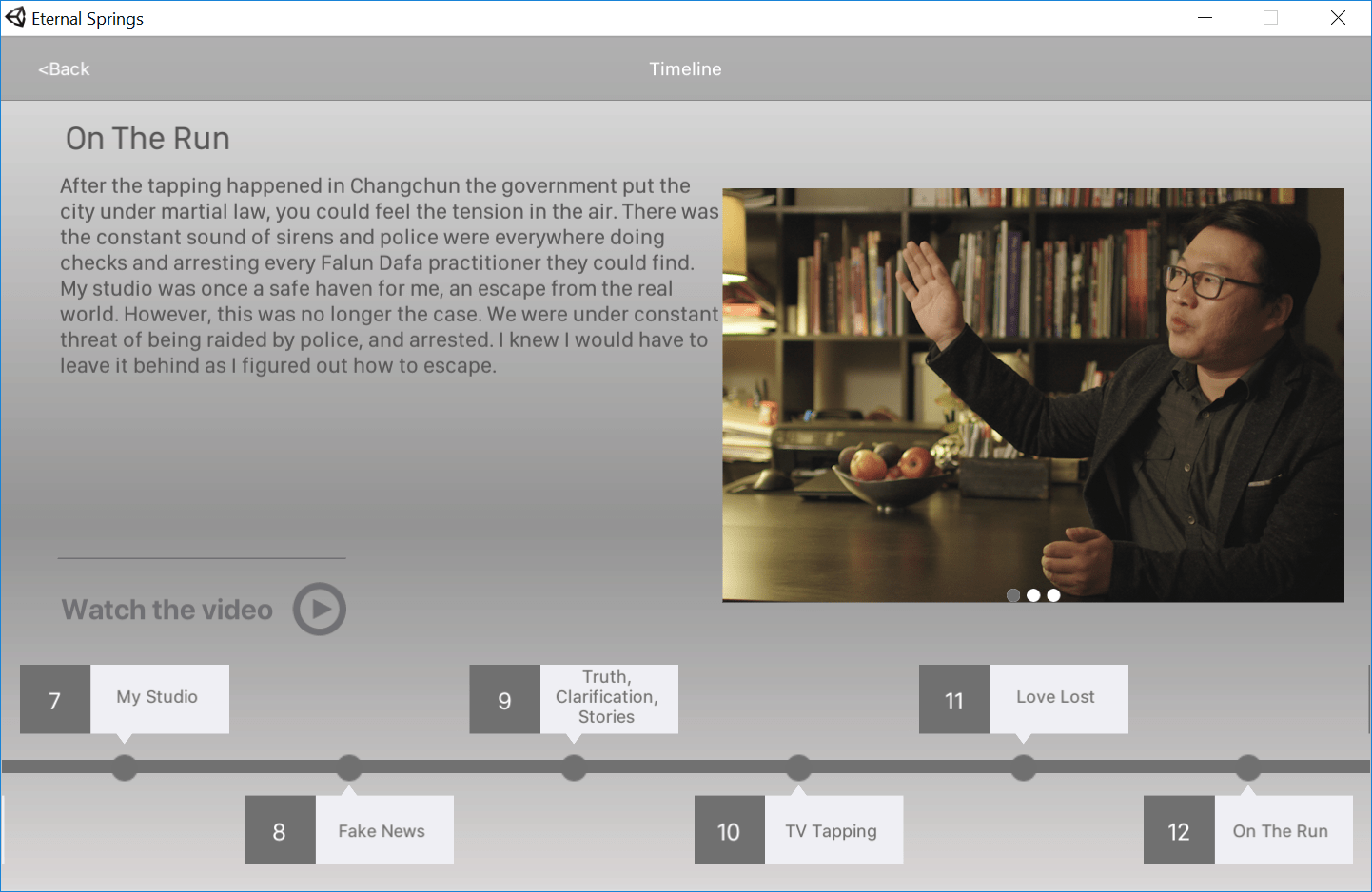 Feature 01
Exploring the Timeline
Daxiong takes us through his life from building his own studio, to becoming a world renown comic book artist, and leaving it all to escape persecution. Using an interactive timeline, viewers will be able to follow along as Daxiong goes key milestones in his life and why he wanted to do this project.
The app will feature Daxiong Guo, a celebrated comic book artist from Changchun, China. He serves as the lead artist on the project, and also one of the characters featured.
Born and raised in Changchun, Daxiong has been through both the highs and lows of the city. This is where it all began for him, and nearly ended. Using videos, artwork, and stories viewers can go through Daxiong's timeline.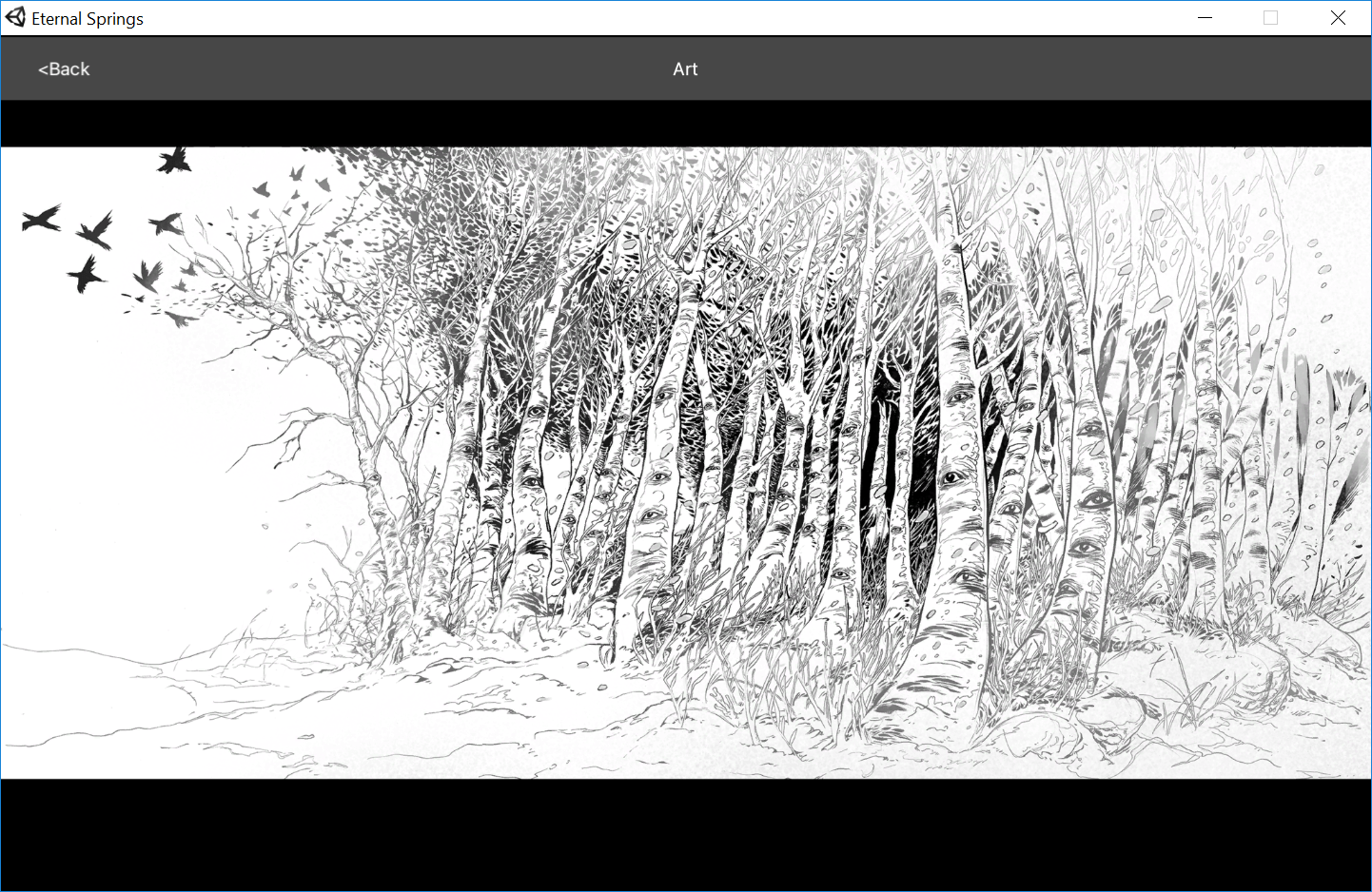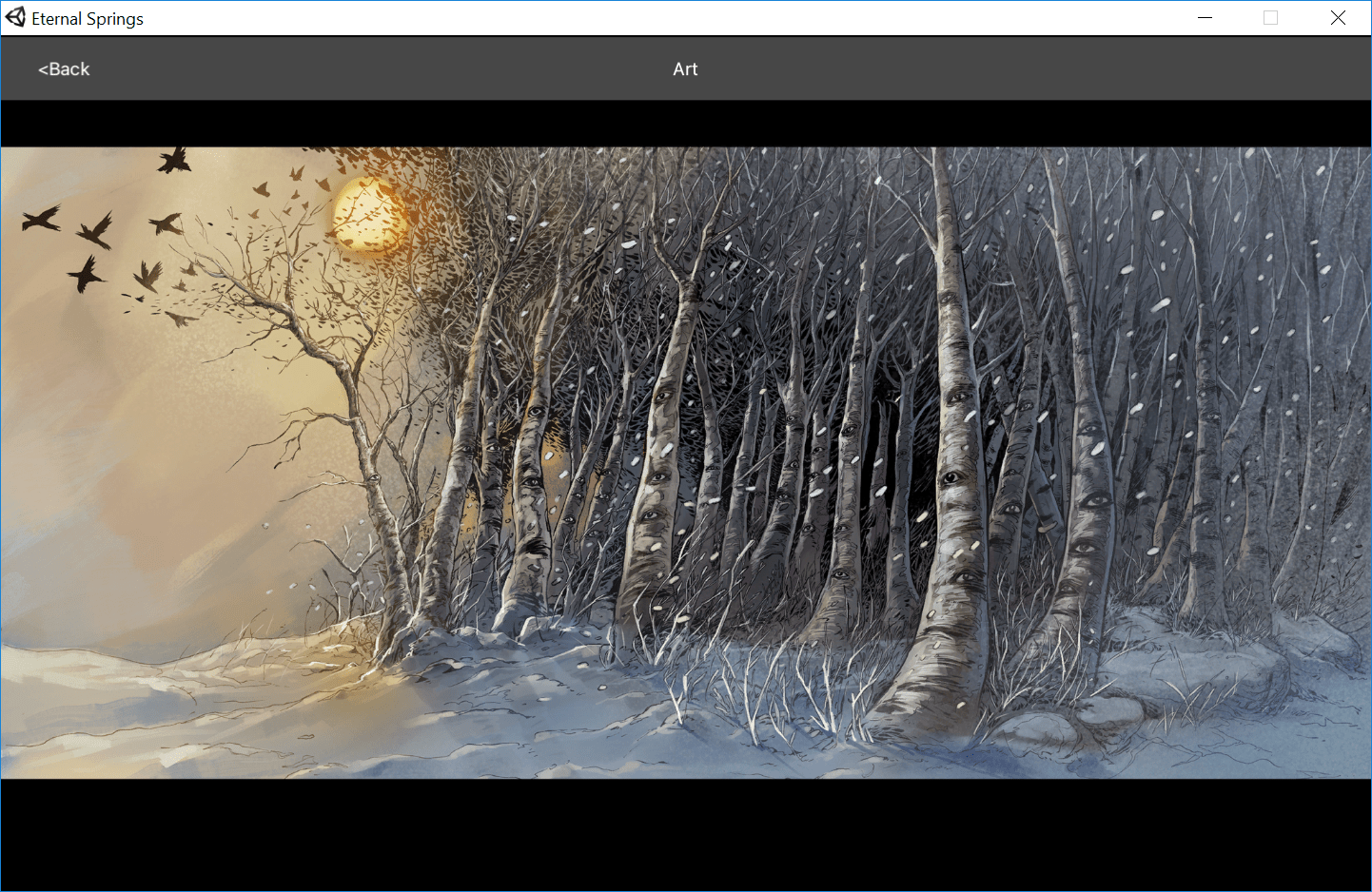 Feature 02
Original Artwork
Although they come and go in a flash, the artwork within the documentary are many hours in the making. Behind the scenes the work of designers, artists, and animators go into creating each animation sequence. Many of the backgrounds, characters, and props start as hand drawn illustrations. Through the app, viewers will be able to get a real feel for the intricacies of each matte painting from the original concept to the final computer animation.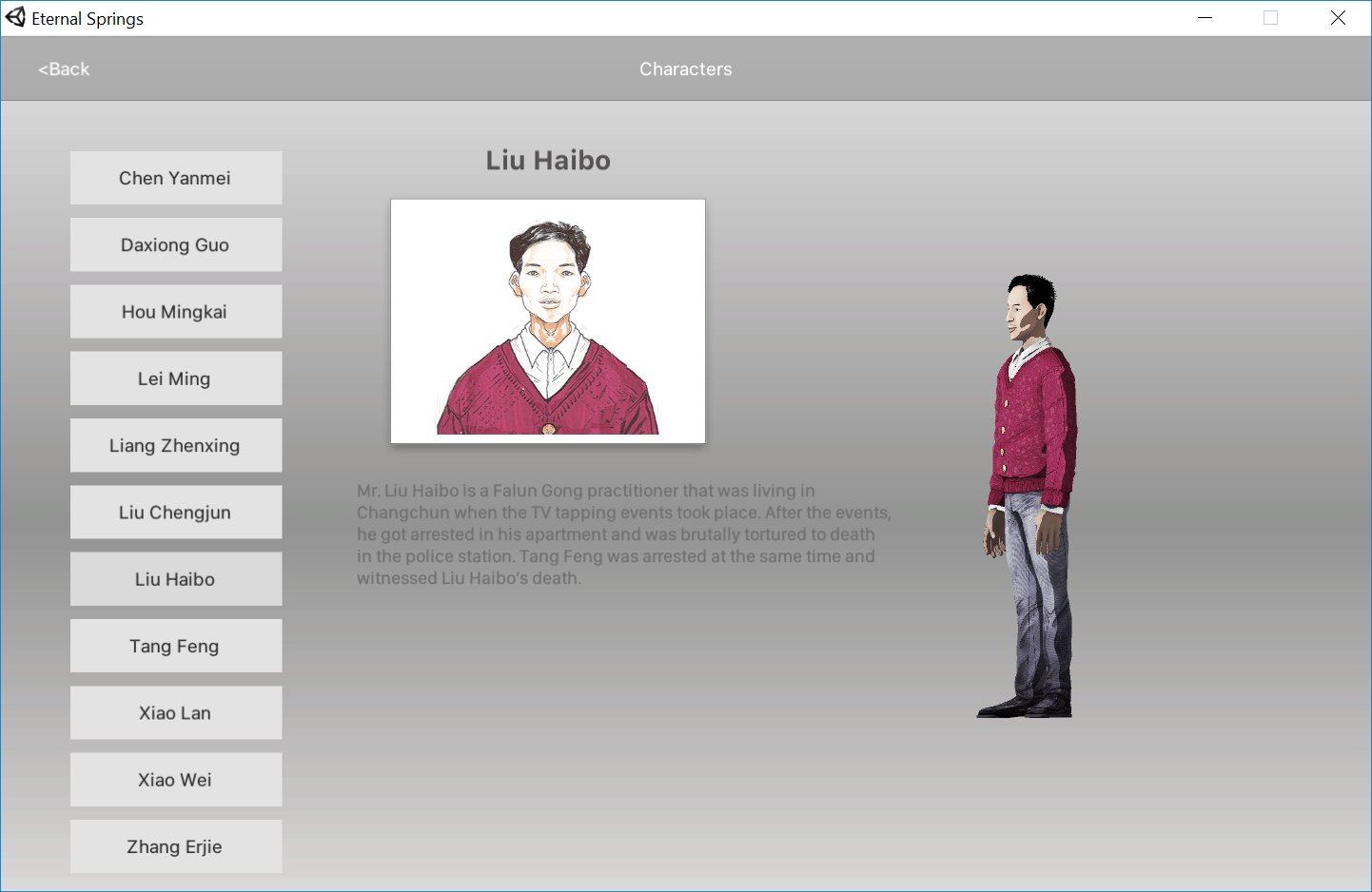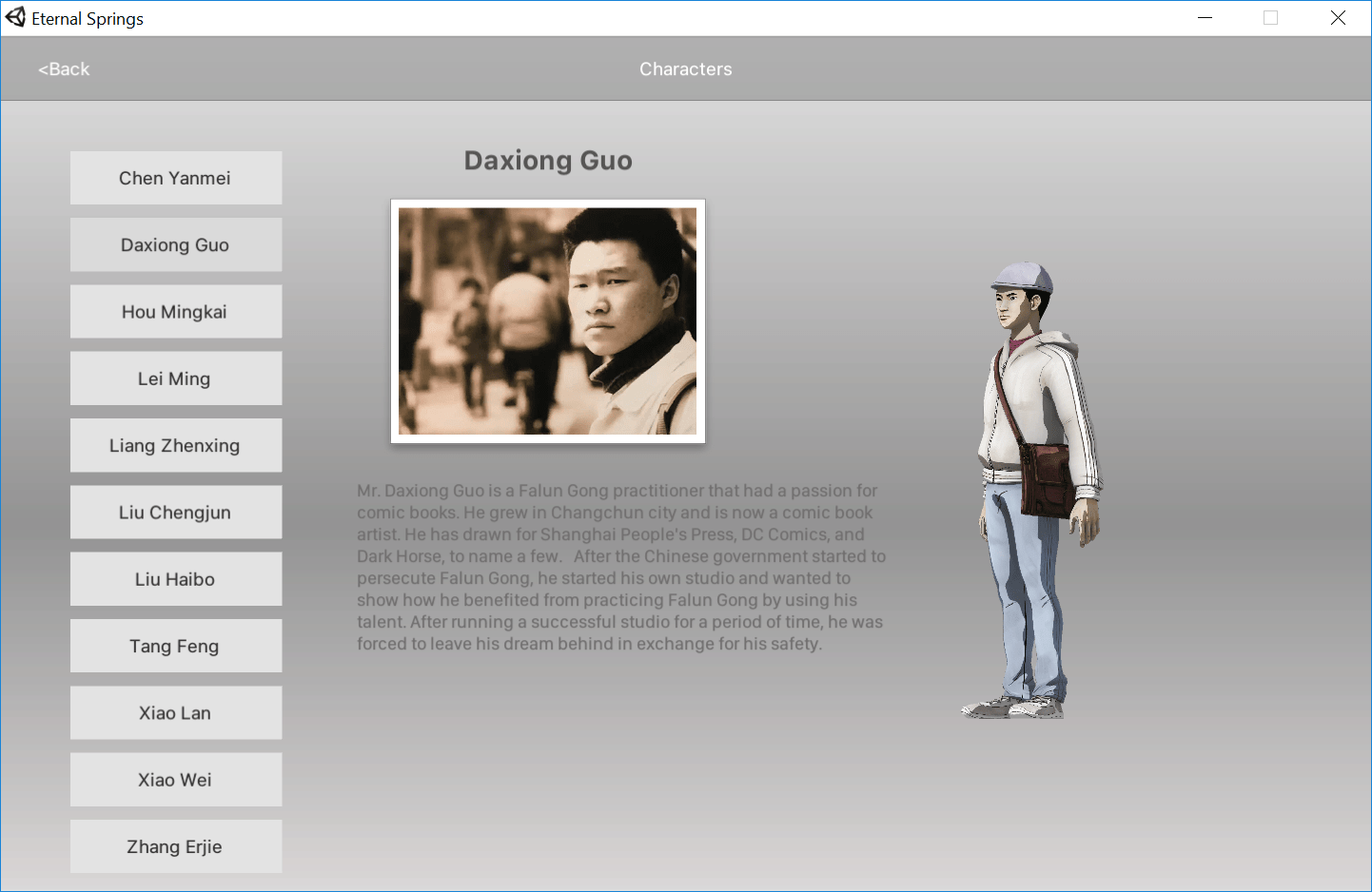 Feature 03
Meet the Characters
Hours of research went into recreating each animated character. Starting with research, first and second hand interviews, Daxiong slowly pieced together each characters drawings. The animation team was able to take the notes to create these characters accordingly. Some of these models are showcased with a 360 degree turntable.